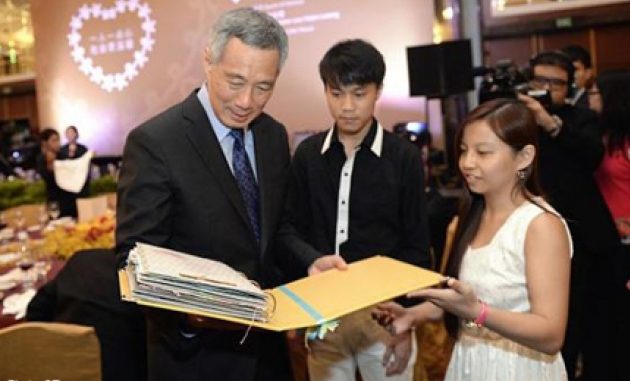 You can publish this article on your website as long as you provide a link back to this page.
This article was last updated on April 16, 2022

The Chinese Development Assistance Council (CDAC) was able to raise S$17.8 million at a charity fundraising dinner held this Friday evening. This is the second fund raising arranged by CDAC in the past twenty two years. This money will go into the CDAC Endowment Fund. This year, with the increased funding, it will help about 21000 household which is about 25% more than last year.
Prime Minister Lee Hsien Loong, who is Patron of the CDAC, said the Government will also provide a S$10 million grant over the next five years. While speaking in Mandarin, Mr Lee said: "In our New Way Forward, self-help groups like the CDAC also play an important role. Self-help groups keep the pioneering spirit of 'mutual help' alive. They enable every beneficiary to strive for a better future and foster a society where everyone, including those who have benefited, contributes."
According to Channel News Asia, sales executive Mr Lai Siew Kuan benefited from CDAC's financial support and advice on job opportunities after losing his job as a machinist in 2008. Grateful for the help, Mr Lai wanted to pay it forward, so he has been volunteering with his two teenage sons since 2010. "Since CDAC helped me, I also (wanted to) help CDAC. My two sons, Jeffrey Lai and Daniel Lai, join me. I let them know that when people help you, you get your time to, in return, help people in need," said Mr Lai.