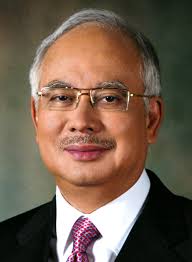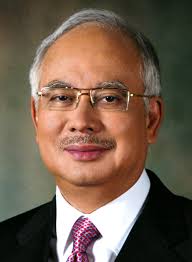 The Prime Minister of Malaysia, Datuk Seri Najib Tun Abdul Razak arrived in Seoul this Tuesday for a three-day official visit to South Korea in an attempt to further strengthen the existing bilateral relations between Malaysia and South Korea, reported Bernama. The Prime Minister made this visit at the invitation of President Park Geun-Hye.

The Prime Minister made this visit accompanied by his wife Datin Seri Rosmah Mansor. The Prime Minister's special aircraft landed in Seoul this afternoon where he was received by the South Korean Director General of Protocol, Lee Yong Soo and First Vice Minister of Foreign Affairs, Choe Tae Yong. He was also greeted by the Malaysian Deputy Foreign Minister Datuk Hamzah Zainuddin, Malaysian Ambassador to South Korea Datuk Rohana Ramli as well as other senior government officials. The Prime Minister later received an official welcome at the air base.

The news portal, Bernama, informed that Najib is scheduled to hold a bilateral delegation meeting with Park to steer the future direction of bilateral relations and exchange views on regional and international issues of common interest. The prime minister is also expected to exchange views on the promotion of peace and stability related to Malaysia's Global Movement of Moderates (GMM) with the Korean Prime Minister. This is Najib's second official visit to South Korea as the prime minister of Malaysia.