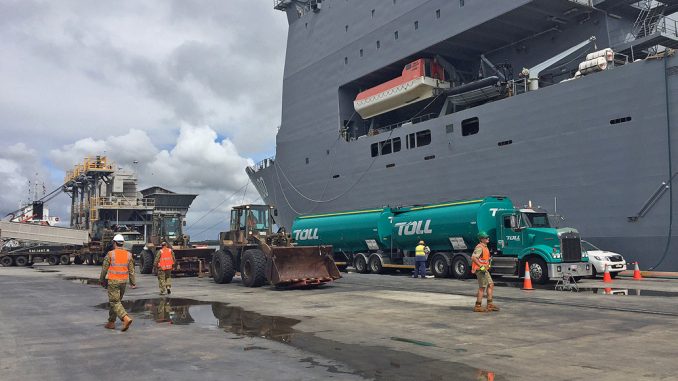 Following a formal request for assistance from the Queensland Government, the Australian Defence Force (ADF) has now commenced Operation Queensland Assist 17 to help the people and communities affected by Tropical Cyclone Debbie.

Acting Chief of Joint Operations, Major General Stuart Smith said the ADF has committed around 1,200 personnel and significant resources to the operation.

"Operating under Joint Task Force 661 (JTF 661), the Defence response will see our sailors, soldiers and airmen undertaking a wide variety of tasks in support of Queensland Fire and Emergency Services and other disaster coordination authorities," Major General Smith said.


As well as engineering and logistics support, JTF 661 has also drawn on specialist ADF capabilities from around Australian including; Royal Australian Air Force aircraft, as well as
HMAS Choules,
a vessel ideally suited to domestic disaster relief operations.
In consultation with relevant agencies, JTF 661 will prioritise those areas and activities the ADF is best positioned and suited to support.
"These tasks will include: evacuation; aeromedical transport; search and rescue; assisting to restore critical infrastructure; road and route clearance; emergency food, water, fuel and shelter delivery and distribution; as well reconnaissance, surveillance and damage assessments," Major General Smith said.
The ADF will review its support in consultation with Queensland and Australian Government agencies and will continue to scope options for assistance as the situation evolves.