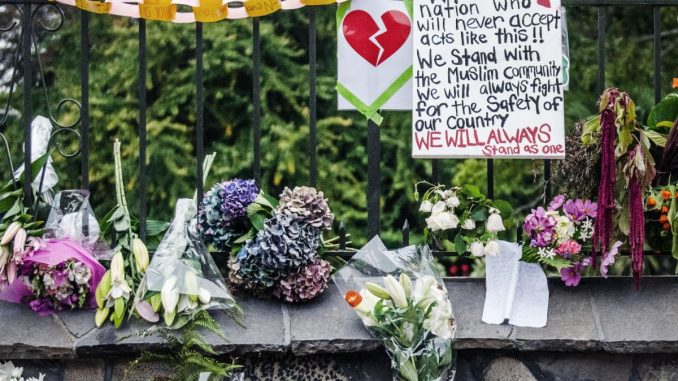 The world is mourning the tragic loss of 50 people and the injury of 50 others in the terrorist attack which targeted two mosques in Christchurch, New Zealand on Friday. In the aftermath, organizations and community-organized crowdfunding have come together to support the victims and their families.
The attack was carried out during Jumu'ah, one of the most attended congregational prayers. Four suspects are in custody. Authorities have not released their names; however, they have stated that the alleged shooter has an online history of espousing white nationalist views in addition to writing a 74-page manifesto where he speaks at length about his hatred for Muslims and immigrants. In a statement, New Zealand Prime Minister Jacinda Arden called the unprecedented violence "one of New Zealand's darkest days." Police have been racing to identify all of the victims so that their loved ones can bury them in accordance with Muslim tradition.
Organizations around the world are setting up relief efforts. Some come from group-coordinated crowdfunding, others have been set up by larger programs such as the New Zealand Red Cross. Some are geared toward the immediate needs of the victims and their families, while others are in wider support of Christchurch's Muslim community. All are coming together to make sure something like this doesn't happen again.
New Zealand Islamic Information Centre:
The information center has set up a crowdfund campaign with LaunchGood. Since it was started, they have already raised more than $1.8 million. According to the campaign, "All proceeds will help with the immediate, short-term needs of the grieving families."
The New Zealand Council of Victim Support Groups: Already raising over $4.5 million, the support group has partnered with Givealittle to coordinate the campaign. According to the donation page, the funds will go to "provide support and resources for people affected by the Christchurch shootings and their family members."
The Al Manar Trust: The organization has launched an emergency appeal for the victims of the shooting and to "offer a simple help from the community around New Zealand to support the affected families." Their campaign is also supported by LaunchGood.
New Zealand Red Cross: The New Zealand Red Cross is accepting donations of money, volunteer hours, and blood for all emergencies across New Zealand, the Christchurch shooting included. If you are in the area, you can volunteer to donate time, and if you're not in New Zealand, you can opt to donate money.
Penny Appeal: The U.K.-founded, Muslim nonprofit has partnered with its Australian offices to provide community care and to help with "funeral costs and ongoing practical support." On their campaign page, they write: "Reading the news can make you feel hopeless; but when we stand together in solidarity, we can make a real difference to the victims of these attacks."
The Jewish Federation of Greater Pittsburgh: In October 2018, the Tree of Life Synagogue was targeted by an anti-Ssemitic shooter who killed 18 people. As they are still processing their own tragedy, they have invited donorsations to support the Muslim community of Christchurch.
Charity Navigator: Anyone wishing to donate to an organization, charity, or crowdfund can research them on Charity Navigator, which reviews organizations based on transparency, accountability, and financial health.
Click HERE to read more from Refinery29


Loading ...