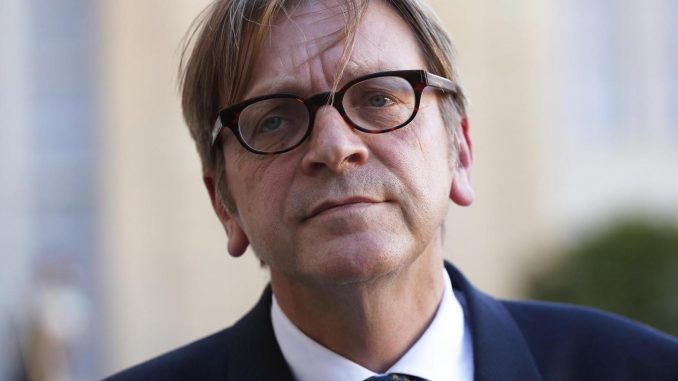 The chief negotiator of Brexit on behalf of the European Parliament, Guy Verhofstadt, has expressed his support for the plan of allowing Britons to retain their right to live and work in the EU for a fee. Therefore, the MEPs are expected to soon deliberate over the proposal to grant British citizens the right to claim "associate citizenship" after withdrawal is completed.
The former Belgian Prime Minister, Guy Verhofstadt, has held talks with Brexit Secretary David Davis this week and made himself a champion for the "rights of the 48 per cent" of British voters who voted for Remain. An open supporter of a 'United States of Europe,' Mr Verhofstadt, explained that "many say 'We don't want to cut our links'," adding that "I like the idea that people who are European citizens and saying they want to keep it have the possibility of doing so. As a principle I like it." Mr Verhofstadt's support has given a significant boost to the idea, which could also see British citizens retain the right to vote in European Parliament elections after Brexit.
The proposal made by Liberal MEP from Luxembourg, Charles Goerens, Amendment 88 is due to be considered by the Parliament's constitutional affairs committee on December 8. In his remarks, Mr Goerens mentioned that "between 15 and 30 million British citizens deeply regret Brexit," adding that "my amendment was tabled in order to get European citizenship for those British citizens who want to keep their citizenship."


Loading ...