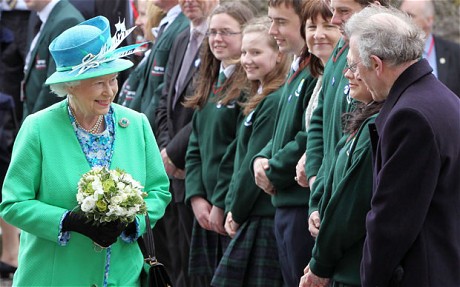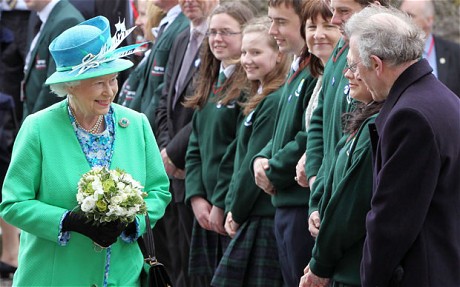 UK Prime Minister, David Cameron has declared the historic visit of Britain's Queen Elizabeth to the Republic of Ireland as a "game-changer" that is truly an indication of an entire new era in Anglo-Irish relations.
Mr. Cameron has praised the tour and the efforts for further improvement in the strong relationship between London and Dublin as a result of the peace process.
The visit of Queen Elizabeth has made her the first British monarch to travel to the Republic in 100 years in May since George V in 1911 when the country was still part of the Empire. Just after five years of which Easter Rising broke out in Dublin and, after several years of political violence, the modern Irish state came into being in 1922.
The two-day visit sparked an unusual security operation that cost 31 million euro and included land, air and sea patrols and a ring of steel around the centre of the capital.
The Irish Republican politician, Sinn Fein's Gerry Adams has told that the May tour was "premature" however, it had faced only minor protests.
Mr. Cameron has told RTE about the Queen's visit: "It's been a game-changer, to use that terrible modern expression." Mr Cameron has stated the visit as "very emotional" occasion adding further that the Queen had "warmed the hearts of people" during her time in Ireland. The visit was a success and has brought the already growing relationship on a new level because of the settling down of the Northern Irish issue.
Article viewed on Oye! Times at www.oyetimes.com.