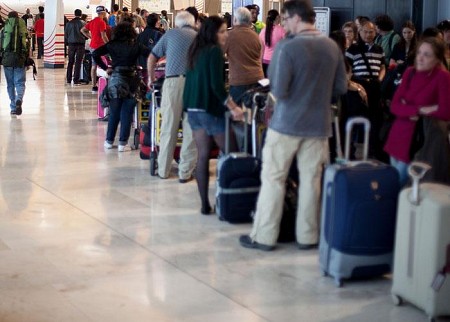 This article was last updated on April 16, 2022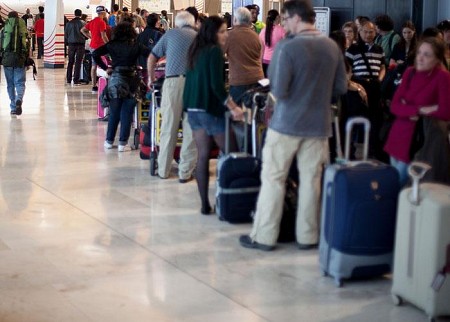 Airline companies have warned the Home Secretary, Theresa May that Britain "risks gridlock" at airports over the Easter holidays break due to staff shortages.
The British Air Transport Association has written to Mrs. May with 11 airlines' concerns over possible delays that are unacceptable at peak travel times such as Easter.
The U.K. Border Agency is facing stress due to lack of staff available to carry out full security checks, which the airlines say must result in a recruitment drive or the relaxing of some of the more strict measures currently in use.
Virgin Airlines' spokesperson has stated: "While the decision on what level of check should be made at the border is, of course, a matter for Government, we are concerned that there is currently a mismatch between policy and resource. After years of reducing frontline staff, returning to a 100% check system will undoubtedly mean lengthy queues at U.K. airports over critical holiday periods such as Easter and the Diamond Jubilee. If the Government wishes to continue with this policy, it must put the resource in place to make it possible or we risk gridlock at our busiest airports at a time when we hope to be welcoming millions to the U.K."
A Border Force spokeswoman has said: "We will not compromise border security, but we always aim to keep disruption to a minimum by using our staff flexibly to meet demand. Carrying out full checks at airports help us stop threats from terrorists, criminals and others who want to harm the U.K. and make sure that only those with the right to enter the UK can do so."
More than 370,000 passengers will leave Heathrow airport between Good Friday and Easter Monday, and 200,000 will pass through Gatwick. In the same time, Britons trying to travel by rail and road are also countering delays due to engineering works taking place on motorways and train lines. Stretches of the M1 and M25 will be affected, and the seven million passengers travelling by train over the weekend will see disruption to travel to and from Euston, King's Cross, Liverpool Street, and Waterloo stations in London.
The Association of Train Operating Companies (Atoc) and Network Rail have told there were 34 percent fewer replacement buses for cancelled trains this Easter compared with that of last year during Easter holidays.
The Independent's travel editor, Simon Calder has warned the holidaymakers should "hope for the best, but prepare for the worst".
Article viewed on Oye! Times at www.oyetimes.com.
You can publish this article on your website as long as you provide a link back to this page.