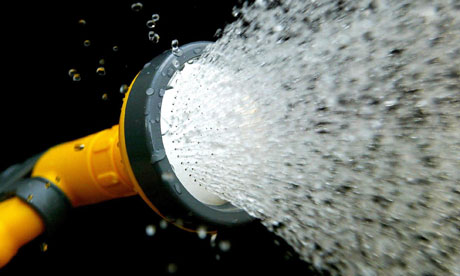 This article was last updated on April 16, 2022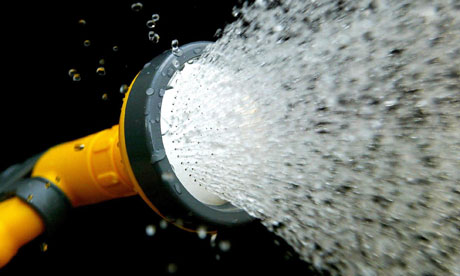 Three of the U.K.'s biggest water companies are lifting hosepipe bans, previously imposed to deal with drought after the wettest starts to summer in memory.
Thames Water, Anglian Water and Southern Water have announced the end of the restriction on Wednesday, which provide services to more than 15 million customers between them. The ban was introduced in the beginning of April after the driest 18-month period in more than a century had left reserves desperately low. But it was immediately followed by record rainfall across the U.K. that month, record breaking rain in May and "monsoons" at the beginning of June. The rain has recharged rivers and reservoirs and the downpours have also cut the demand from gardeners. According to the last week's reports of the Environment Agency, almost all reservoirs are now at least 75% full and river flows have returned to normal for the time of year.
The Environment Secretary, Caroline Spelman has clearly said: "We've always been clear that temporary restrictions should only be in place for as long as necessary."
Sustainability director for Thames Water, Richard Aylard HAS said: "While we prepared for worst, bringing in restrictions to save water to ensure there would be enough if the dry spell continued, the topsy-turvy British weather had other ideas. Since we imposed the temporary use ban just over two months ago, we have received an extraordinary amount of rain. We are really pleased we can now lift the ban but, with groundwater levels still low and the possibility of a third successive dry winter, we still need to be careful. We don't need a ban, but we do need to ask everyone to keep on using water wisely."
Anglian Water's director of water services, Paul Valleley has said: "There's no way we could have predicted it, but in some places we had three times the average rainfall in April. Crucially, it fell just within the traditional 'recharge' season – the time of the year when there is less competition for water from the environment, and much of what falls ends up in reservoirs and aquifers. Effectively, we had three months-worth of 'winter rain' in April. This was followed by a wet and cool May and June. The persistent rain and low temperatures have extended the recharge season into the early summer, and this has made all the difference."
Asset director at South East Water, Paul Seeley has said: "We hope our customers understand why we are taking the action we are – these depleted reserves still need to see us through the summer, if it ever arrives, while we must also plan for the possibility of a third dry winter."
Article viewed on Oye! Times at www.oyetimes.com.
You can publish this article on your website as long as you provide a link back to this page.