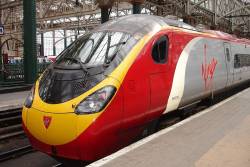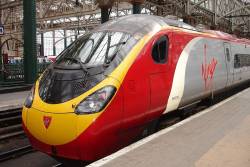 The Transport Secretary, Patrick McLoughlin has told the House of Commons that an investigation by businessman Sam Laidlaw into the franchise bidding fiasco indicates "serious problems" and "unacceptable flaws" within the whole process.
The Laidlaw report was published hours after the Virgin Trains were declared to be running the service for additional 23 months – until 9 November 2014.
Initially, First Group was told that it had won the bid which had been operated by Virgin since 1997. But the deal was scrapped after Sir Richard Branson's Virgin group has legally challenged the deal at the High Court, calling it "insane".
The tendering process had to face the halt in October due to major flaws within the numerals – at a cost of at least £40m.
Three senior civil servants from the Department for Transport, who were suspended earlier after the bid scrapping, can now resume their service. One of the three, Kate Mingay, had launched legal proceedings against the department of transport (DfT) last week.
Mr. McLoughlin told MPs that the independently published report "made extremely uncomfortable reading" for his department as it mentions that department officials had "wrongly calculated the amount of risk capital bidders would have to offer to guarantee their franchise proposals."
Mr. Laidlaw's report reveals that ministers had granted the original award without being told about the problems, and on the basis of inaccurate information and described the issues as "a lack of transparency, inadequate planning and preparation as well as a confusing organisational structure with weak quality assurance and insufficient governance oversight".
However the report remains unable to provide any evidence regarding any culture of bias against Virgin at the DfT.
Article viewed on Oye! Times at www.oyetimes.com.