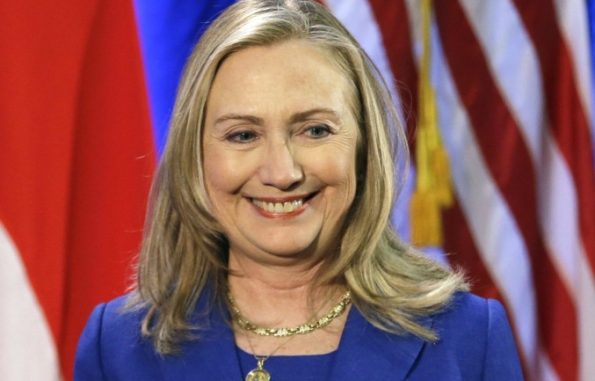 U.S. Secretary of State, Hillary Clinton has arrived to Northern Ireland for Belfast talks as part of four-day European trip, just hours after police located and seized an unexploded bomb from suspected Republican dissidents. A second device was found in a postbox.
Mrs. Clinton's visit comes during the time of heightened sectarian tensions in the province due to Belfast councillors' decision to stop flying the Union Jack flag at city hall every day. The riots lead to the attacks on the cross-community Alliance Party office. And after an explosive was discovered by police who stopped a car in Londonderry on Thursday, and four men were arrested. Two men aged 47 and 49 were arrested at the scene at about 8.40pm. While, two others aged around 40s, were arrested later.
A letter bomb was found in a postbox in Clough, Co Down, and later defused by the Army. Northern Ireland police service spokesperson has told they had received reports of a suspicious man at a postbox at Dundrum Road at about 9pm last night.
This is Mrs. Clinton's second visit as secretary of state. The last was in 2009 when she encouraged the devolution of policing and justice powers from London to Belfast.
Mrs. Clinton was in Dublin last day, for a meeting with ministers from around the world as part of her European tour. She will scheduled to meet Northern Ireland's First and Deputy First Ministers at Stormont, then attend a lunch at Titanic Belfast in the city's docklands. At the day's end, she will attend an Ireland Fund dinner at Titanic Belfast.
Heavy security has been called during the visit following recent security alerts.
Article viewed on Oye! Times at www.oyetimes.com.