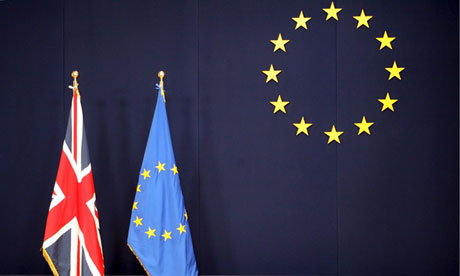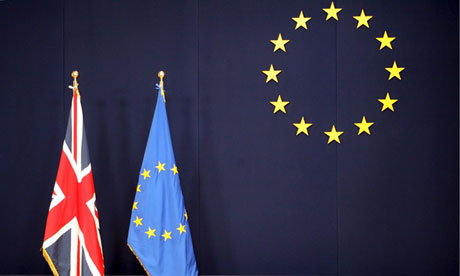 Euroscepticism is growing among the Britons as a recent poll by Guardian/ICM finds that 51 percent of respondents want to take U.K. out of European Union in case a referendum will take place.
On the other hand, only 40 percent want to stay with the EU.
The survey results show a massive turnaround a decade ago, when similar polls conducted through asking a slightly differently worded question in May 2001, Brits wanted to remain a EU member by a margin of 68% to 19%.
This revelation comes after months of crisis in the eurozone, including rising fears among the member states over the collapse of single currency.
The poll results have shown that 36 percent of the respondents told to definitely vote for pulling Britain out, against just 22 percent who still want to stay in.
While viewing the results in terms of political party splits, Tory voters are in majority to favour the pulling out of U.K.
According to the reports, 57 percent of Conservatives want to leave the EU as compared to 44 percent of Labour voters.
Reports have also revealed that men are more anti-Europe with 40 percent definitely wanting to leave, while only 32 percent of women have the same opinion.
Article viewed on Oye! Times at www.oyetimes.com.