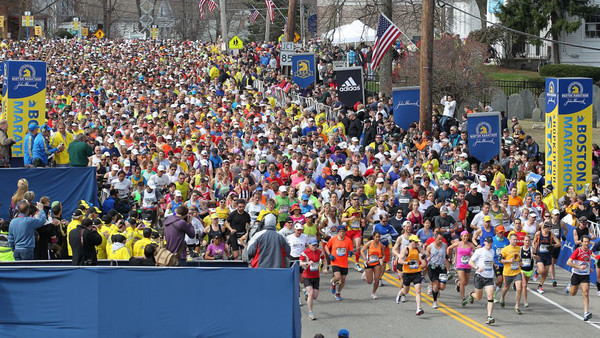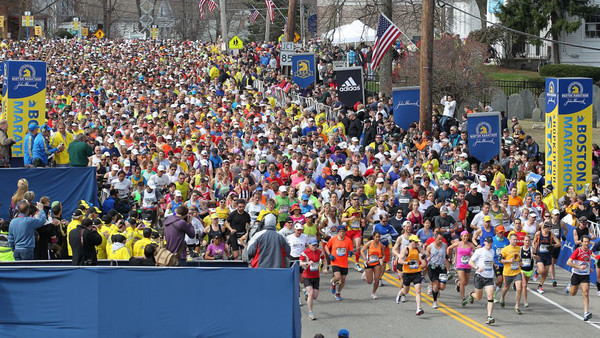 Two large bomb blasts in the centre of Boston near the finishing line of the city's marathon on Monday afternoon have killed three people and injured more than 140.
Those who witnessed the incident along the marathon route explained two loud explosions near the finish line of the race in Boylston Street that led to the chaos at the scene.
Authorities are in search for clues to locate the source of attack, with the FBI leading the investigation of incident that seems to be a terrorist attack.
According to the Boston police, a fire at John F Kennedy Presidential Library and Museum is not seemed to have a link with these blasts.
About 650,000 spectators are expected to attend the event, which runs from Blackheath in southeast London to the finishing line in Westminster, taking in numerous London landmarks. Some 36,000 runners are scheduled to take part in the race.
U.S. President Obama has stated the government does not yet have "all the answers" on the blasts but the culprits would "will feel the full weight of justice".
He has vowed: "We will find out who did this and we will hold them accountable."
U.K. sports minister, Hugh Robertson has said the best reaction to Boston incident was to stick with the planned Sunday's race in London, and encourage people to attend the event.
He has told: "These are balance of judgments but we are absolutely confident here that we can keep the event safe and secure.
"I think this is one of those incidents where the best way to show solidarity with Boston is to continue and send a very clear message to those responsible."
Article viewed on Oye! Times at www.oyetimes.com.