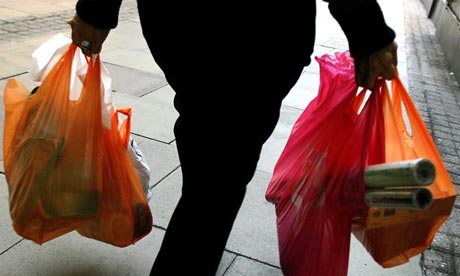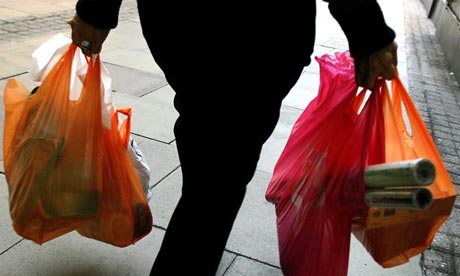 British government has planned to introduce five percent charge over plastic carrier bags to discourage their use among the shoppers in England.
The scheme has been set out by the Deputy Prime Minister Nick Clegg, to be unveiled at the Liberal Democrat conference opens in Glasgow during this weekend.
The levy aims to reduce the environmental impact of non-biodegradable carrier bags.
Mr. Clegg is understood to have fought hard for the policy in the coalition, despite government concerns about the rising cost of living. The move, which is set to come into effect in autumn 2015 after the next general election, will bring England into line with the rest of Britain, with charges already in place in Wales and Northern Ireland and due to come into effect in Scotland from October 2014.
After the introduction of charges into Wales in 2011, a 76% fall in plastic bag usage has been noticed. And the trend shows that the introduction of the same in other parts of U.K. will also bring positive results.
A senior Lib Dem source has said Clegg had to push for the policy to be introduced in the current economic climate and stated: "Nick Clegg had to fight pretty hard in government to deliver this when everything is about the cost of living."
"We believe that a small charge outweighs the environmental damage caused by plastic bags."
Northern Ireland's Environment Minister, Mark H Durkan has announced this week that he was not going ahead with plans to raise the levy to 10p per bag, because the present arrangements were proving successful.
Article viewed on Oye! Times at www.oyetimes.com.