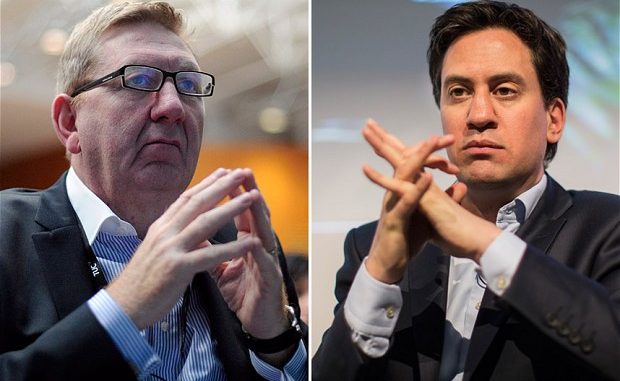 Unite union will cut its funding to Labour party by £1.5 million after the Party voted in favour of far-reaching reforms to their historical links with trade unions.
After the announcement of party reforms by Labour leader Ed Miliband during the weekend, Unite, the U.K.'s biggest union, have responded to affiliate just 500,000 of its one million members to the party in 2014 and will review the number annually.
The reduction in the annual affiliation fee to Labour is from £3m to £1.5m. The 50 per cent cut is the automatic result of its decision to reduce the number of members it affiliates from one million to 500,000 (each donates £3 a year). With Labour now requiring all union levy payers to opt into donating to the party, Len McCluskey rightly felt that it would be invalid to continue to affiliate all the union members when polls suggest no more than half of his members support the party.
The GMB union decided last year to cut its affiliation funding by from £1.2m to £150,000 after Mr Miliband's reforms. It makes the total financial hit to stand at £2.55m now.
However, Unite's executives have offered to provide additional funding to the Labour in the run up to general election at the discretion of General Secretary Len McCluskey.
The fresh move could give Unite more influence over the Party by giving it the authority to decide which Labour campaigns it will fund willingly.
Following Unite's cut in funding fees, Labour spokesman has said: "We have always acknowledged that the ambitious reforms to change the Labour Party and the way politics is done in this country would have financial consequences."
"Our members and small donors already give us more money than the trade unions, and the introduction of affiliated supporters and the growth of registered supporters gives us new opportunities to change our funding base in favour of many small donors rather than a few big ones."
Article viewed on Oye! Times at www.oyetimes.com.