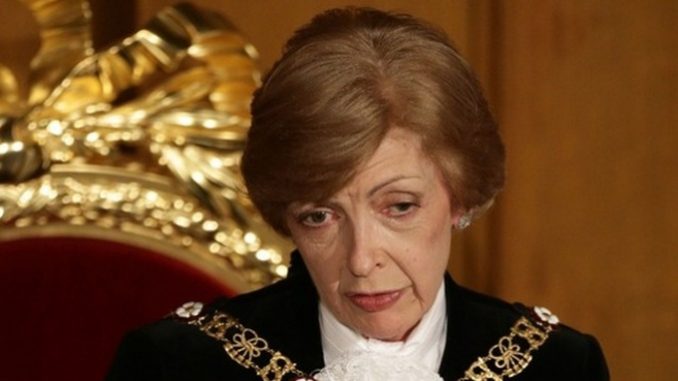 One of the historical child sexual abuse victims has launched a legal challenge against the appointment of Fiona Woolf to chair the inquiry over her social links with Lord Brittan.
Yesterday, the paedophile inquiry head confirmed she had dined twice at Lord Brittan's house and hosted the Tory peer and his wife on three occasions, but insisted she did not have a "close association" with the former cabinet minister.
She told the Home Affairs Select Committee (HASC) scrutinising her appointment that the former home secretary – who has flatly denied failing to act on a dossier of abuse allegations in the 1980s when he was home secretary in 1984 – was just "one of thousands" of people she knew in London. She has also insisted that she is the fit person to lead the inquiry and there was nothing in the encounters to stop her chairing the wide-ranging probe.
But solicitor Alison Millar, who represents a number of abuse victims, has argued that Ms Woolf's social relationship with Leon Brittan "puts her beyond the pale in terms of her credibility".
Ms Miller has told the paedophile inquiry victims, whose cases are likely to be raised in the inquiry, hold the "general view" that Mrs Woolf – the Lord Mayor of the City of London – "really does not have the necessary credibility to lead what is such an important inquiry for them".
The judicial review application claims that Mrs Woolf is not impartial, has no relevant expertise in dealing with child sexual abuse issues – which she acknowledged to the HASC – and may not have time to discharge her duties.
The application is submitted in the wake of growing calls from cross party MPs for Ms Woolf to quit leading the probe and reconsider her position.
Conservative MP Nadine Dorries has tweeted that Ms Woolf "no longer had full public and victim confidence.
While Liberal Democrat MP John Hemming has said Mrs Woolf's personal contacts "would give no confidence to the victims that have been ignored for many years".
Ms Woolf has been appointed as a replacement of Lady Butler-Sloss to lead the child sex abuse inquiry after the ex-head stepped down just a week after her selection from her role acknowledging the fact that her family links to a former attorney general might hinder the process.
The judicial review over her appointment could be heard before the end of the year.
Article viewed on Oye! Times at www.oyetimes.com.