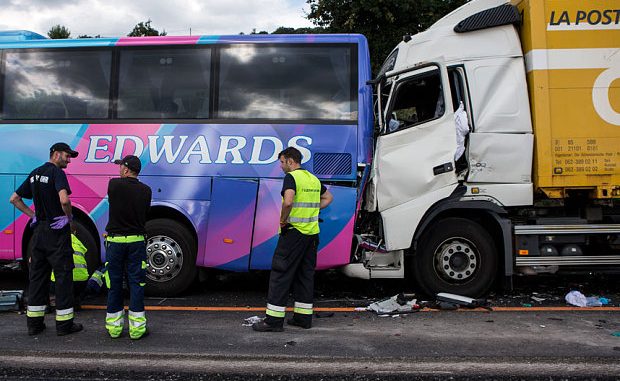 More than 40 British holidaymakers were reportedly injured in a coach crash at the A2 motorway, Switzerland, while they were coming home to Whales from a five-star hotel in Lake Como, Italy. The coach operated by a Welsh firm, Edwards, had 39 passengers in it at the time of the crash near Lucerne.

According to the company, the accident involved four Lorries and took place at the end of the 10-day trip to Lake Como in Italy. Sources claim that four passengers, out of the total 41, received serious injuries. However, the 44-year-old commercial director at Edwards, Jason Edwards, stressed that none of the passengers suffered life-threatening injuries. He assured that the majority of travelers were from Wales and they would return home tomorrow.

Mr. Edwards mentioned in his remarks that "the majority of passengers were discharged through the night and have been staying at a five-star hotel in Lucerne." He explained that "they were mainly treated for shock and trauma. There were a few broken limbs. I've not heard about any serious life-threatening injuries." In addition to that, Mr. Edwards pointed out that "it was a brand new Mercedes coach, with the latest safety improvements. Having been in the industry for such a length of time, I know if it had been an older vehicle, there could have been fatalities." Moreover, it was revealed that the coach was stationary on the A2 motorway when it was struck by a lorry.