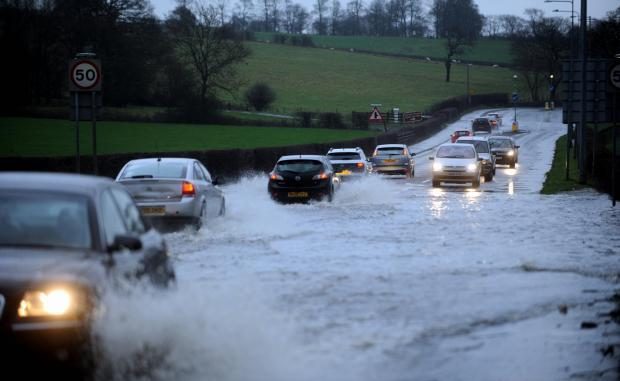 Authorities have warned of a potential heavy rainfall and localised flooding in Lancashire, where rivers are already at a very high water level due to the wettest December on record. The residents in the local areas have been warned to be cautious and prepare for possible flooding and refrain from travelling, particularly on Tuesday and Wednesday. According to the officials, weather is still very unsettled with an expected 9 hours of rainfall from tomorrow morning with up to 80mm of rain in total.

Environment Agency teams are proactively checking and maintaining flood defences by completing grid runs, checking flood gates and flood walls, clearing blockages in watercourses and monitoring water levels. Environment Agency's Matt Crump mentioned in a statement that "we are expecting heavy rainfall and winds coming in from the west and urge communities to be prepared for the risk of flooding." He explained that "we will issue flood warnings and alerts where necessary as rivers respond to the rainfall. This could also cause drains to overflow, so people need to be ready for possible flash flooding in some places."

The Environment Agency has confirmed that it's already keeping an eye on the flood defences, clearing trash screens and blockages in watercourses and culverts. It has assured that "we have flood support officers visiting communities with the greatest risk across Cumbria and Lancashire this week, giving support and guidance". The Environment Agency officials are continuing to work on the ground to help communities recover from the severe floods which hit Cumbria and Lancashire last month.