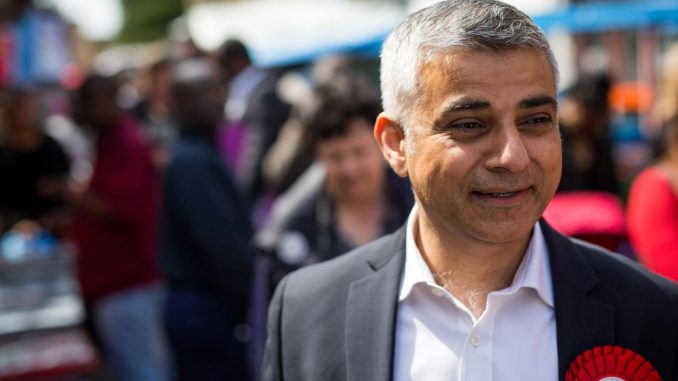 The recently elected first Muslim mayor of London, Sadiq Khan, urged his party on Sunday to "stop talking about ourselves" and broaden its appeal as he criticized the opposition party's hard-left national leader, Jeremy Corbyn. 45-year-old Sadiq Khan defeated his main opponent from the ruling Conservatives, Zac Goldsmith, who had attempted to link him to extremism in a campaign also marred by charges of anti-Semitism.

During an interview, Khan labeled the campaign against him as "nasty" and "divisive." However, he had more stern words for criticism of his own party that struggled in local elections on Thursday. He alleged that the Labour could only win the next parliamentary election if it reconciled with those who have left it or were voting for the Conservative Party and smaller parties like the anti-European Union UK Independence Party. He explained that "my point is this – I want a big tent," adding that "we've got to speak to everyone, there is no point us just speaking to Labour voters, our core vote."

Khan was clearly criticizing Corbyn and demanding an end to 'establishment politics'. Quite noticeably, Corbyn has often received criticized by several of his own Labour lawmakers for concentrating too much on issues precious to him, such as Britain's nuclear deterrent, rather than the issues concerning the general public. Corbyn has opposed the renewal and maintenance of the Trident nuclear submarine programme. However, Corbyn still enjoys some of the highest levels of membership in the party.