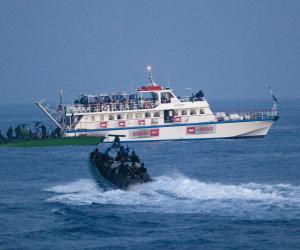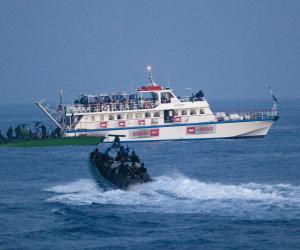 Israeli military has embarked the Canadian and Irish boats sailing with Freedom Waves to Gaza. The Freedom Waves to Gaza controllers failed to get in touch with the ships since soon after the ships were approached by Israeli warships.
Apparently, the ships refused military's calls to stop advancing towards Gaza; therefore, the Navy escorted both the ships to Ashdod Port where activists will be handed to police. Nobody was injured during the process.
Canadian Boat to Gaza organizer Dylan Penner said: "We have lost contact with the Tahrir (Canadian boat) and the Saoirse (Irish boat) and are hoping for the best, but we fear the worst, given what now appears to be a communications blackout. Several regularly scheduled check-ins haven't happened, and we have been unable to reach those aboard. Given Israel's stated intent to illegally board the ships, it seems likely that they are doing so."

On the Canadian ship Tahrir are three Canadians, Montrealer Ehab Lotayef, Londoner David Heap, and Karen DeVito from Toronto, along with an Australian Michael Coleman, American Kit Kittredge and 20-year-old Israeli Majd Kayal.
Wendy Goldsmith, an organizer with the Canadian Boat to Gaza said: "This is simply outrageous and will only further isolate Israel from the international community. We're calling on people from coast to coast and around the world to take to the streets in emergency solidarity rallies. We call on the Canadian government to fulfill its obligations by protesting Israel's illegal pirating of a Canadian ship in international waters, and to demand safety and immediate release of the delegates and property."
http://www.youtube.com/watch?v=bK2yXeedPhM
Article viewed on Oye! Times @ www.oyetimes.com