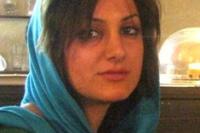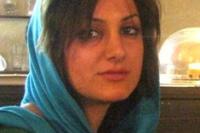 An Iranian blogger has been arrested after returning from the Philippines.
According to the Committee of Human Rights Reporters, Iranian blogger and student, Rojin Mohammadi, was arrested upon her return to Iran on 14 November and taken to Evin prison.
24 hours after her arrest, Mohammadi, who studies medicine at the University of Manila, was released on bail. Five days later, security forces raided her father's home in Kermanshah province in an attempt to detain her, however she was absent at the time. Authorities summoned Mohammadi to Evin prison for questioning on 21 November and after three days of interrogation, they finally transferred her to Evin prison on Wednesday.
The charges against Rojin Mohammadi are still unknown.
Click HERE to read more.