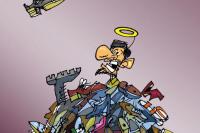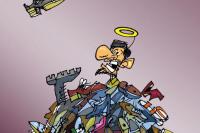 A fired factory worker who had hurled a shoe towards Ahmadinejad has been arrested.
On Monday judiciary spokesman Gholam-Hossein Mohseni-Eje'i announced the news, describing the act a "crime" as the target of the shoe hurdling had been a government official.
The worker, who is said to be from a low-income background, threw his shoe at Mahmoud Ahmadinejad during his speech in the northern city of Sari. The shoe reportedly missed the illegitimate head of state and struck a banner set up behind him. The worker was beaten severely following the incident.
Click HERE to read more.