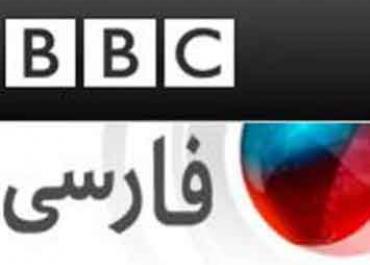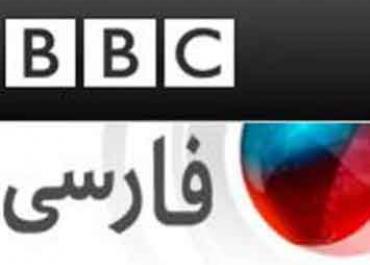 New low for IRGC
Iran's Revolutionary Guards Corps recently took the family member of a BBC employee hostage in order to force her to take part in an online interrogation session from her home in London.
According to Green Voice of Freedom sources, in an unprecedented move, agents from the IRGC's intelligence unit arrested the sister of a London-based BBC staffer and held her in a solitary cell in ward 2A of Iran's notorious Evin prison. The security agents then forced the relative to contact her sister in the United Kingdom and to ask her to agree to an online voice chat with an IRGC representative .
After consulting the director of BBC Persian, the journalist decided to cooperate with her sister's captors and agreed to be interrogated.
During the interrogation itself, which was forty minutes long, the BBC reporter could only hear her interrogators. She, however, was visible to the other side in Tehran.
After the online interrogation, the journalist's sister was released. While in detention, she made false confessions about her ties to the BBC. These admissions were also recorded on camera. While in Evin prison, she was also taken to the cell of Marziyeh Rasouli in order to encourage the imprisoned journalist to make similar confessions.
There's been a noticeable increase in the number of detained journalists and activists in recent weeks. GVF's own findings indicate the IRGC's growing interest in pressuring detained Iranian journalists into making false confessions about the nature of their involvement with the broadcasting corporation.
In an interview with Germany's international broadcaster Deutsche Welle, Sadegh Saba, the head of BBC Persian, confirmed that the online interrogation had indeed taken place. He also condemned the act, saying it was against international law.
"In recent months, the Iranian regime has imposed a great deal of pressure on the family members of some of our staff in Iran and has in some case confiscated their passports or interrogated them. In recent days, the family member of one of our employees was arrested in Iran and they [the IRGC] tried to place our employee under pressure through her," Saba said.
"Based on the BBC's general policy, the safety and comfort of [our] journalists is our prime concern. If a reporter, based anywhere in the world, is in a position where they are forced to speak to someone, as a general rule, we say that you can do this because the BBC is a transparent organisation and has nothing to hide," he continued.
Saba also indicated the BBC had begun consulting legal experts before taking further action regarding the affair. "We will most certainly examine all the options so that Iranian regime won't be able to persist in acting this way."
"We will contact international and human rights organisations to urge them to condemn this act," he added.
Iran's state media regularly seek to portray the BBC and its Persian service as supporting the opposition Green Movement and having actively fuelled the unrest that followed Iran's 2009 presidential election. Both the opposition and the BBC have firmly denied any such ties, calling the allegations baseless.
In December 2011, a report by the Committee to Protect Journalists, a New York based organisation that promotes press freedom and journalist rights, named Iran as the world's worst jailer of journalists. Eritrea, China, Burma, Vietnam, Syria, and Turkey trailed behind as the world's worst imprisoners of journalists. "Iran was the world's worst jailer, with 42 journalists behind bars, as authorities kept up a campaign of anti-press intimidation that began after the country's disputed presidential election more than two years ago," the CPJ study showed. The review suggested that Iran had "maintained a revolving cell door" since its rigged 2009 presidential election, "freeing some detainees on furloughs even as they make new arrests. "Journalists freed on furloughs often post six-figure bonds and endure severe political pressure to keep silent or turn on their colleagues."
Click HERE to read more.