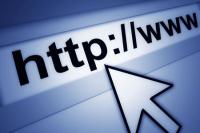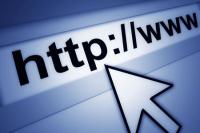 'Iran censors Internet effectively'
Media watchdog Reporters Without Borders has once again named Iran in its "2012 list of the Enemies of the Internet." The list contains states with the most restrictive approaches towards Internet freedom.
The report's publication coincides with World Day Against Cyber-Censorship.
"Iran and China, in particular, reinforced their technical capacity in 2011 and China stepped up pressure on privately-owned Internet companies in order to secure their collaboration," the Paris-based organisation noted.
"Iran has announced the launch of a national Internet. Iran and Vietnam have both launched a new wave of arrests, while the bloody crackdown on protests in Syria is hitting netizens hard and is enabling the regime to perfect its mastery of online surveillance with Iran's help," RWB said.
According to RWB, Iran has the largest number of netizens in prison after China and Vietnam. "Iranian authorities … favour extracting confessions from dissidents then broadcasting them on television."
The group said that regimes such as Iran had also invested a great deal in attempts to neutralise various means of evading censorship such as encryption, anonymisation and circumvention. "Attempts to 'phish' for social network usernames and passwords have been reported in Syria and Iran, as well as the use of false security certificates … Iran is now capable of blocking https and the ports used by Virtual Private Networks," the report argued.
The RWB document says that the Iranian Cyber Army has played a "major role" in the regime's efforts to control cyber space. It goes on to add that the Iranian authorities "censor Internet access so effectively that they restrict their populations to local intranets that bear no resemblance to the World Wide Web."
Burma, China, Cuba, North Korea, Saudi Arabia, Syria, Turkmenistan, Uzbekistan and Vietnam, were also named as countries with restrictive attitudes towards Internet freedom.
While Internet freedom showed little sign of improvement in countries such as Iran, RWB argued that there was "one light of hope" when considering the situation in Burma, where "the military have permitted the release of journalists and bloggers and the unblocking of news websites."
In December 2011, a report by the Committee to Protect Journalists, a New York based organisation that promotes press freedom and journalist rights, named Iran as the world's worst jailer of journalists. Eritrea, China, Burma, Vietnam, Syria, and Turkey trailed behind as the world's worst imprisoners of journalists.
Click HERE to read more.