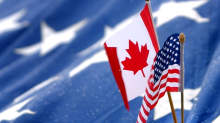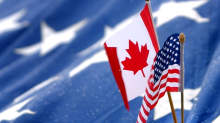 The projected trade and security concord with the United States brings no assurance of a drop in red tape at the border for Canadian industry and is more expected to breach national privacy laws, says a recent report.
The report was published on Wednesday; the Rideau Institute proposes a scornful censure of a fresh cross-border concord with the U.S., likely to be declared within weeks, that the federal government announces will enhance perimeter security and relieve trade with our neighbours to the south.
Back in February, Canada and the U.S. announced talks of the "Beyond the Border" scheme meant to cut red tape at the border for trade and advance North American security. The Rideau Institute says the new concord might do neither.
One of the authors, Gar Pardy says, "There can be little expectation that Canadian needs for less controls and constraints on trans-border traffic will be met. A more likely scenario would be Canadian concessions on security and privacy matters and only American promises for an easier border regime."
The report further reads: "In this equation where economic benefits may be at stake, it is not extreme to suggest that privacy protection will not be increased."
Article viewed on: Oye! Times at www.oyetimes.com