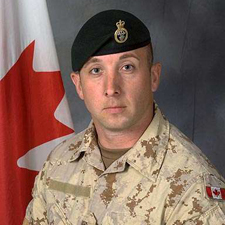 Cpl. Nick Bulger, 30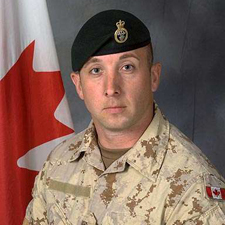 Cpl. Nick Bulger was quiet, fun-loving and a family man, his uncle said yesterday as family and friends arrived at the Buckhorn home of Bulger's mother following his death in Afghanistan.
Cpl. Bulger, 30, was killed when his armoured vehicle hit an improvised explosive device.
Ron Bulger remembered his nephew as an "awesome" person.
"He was a great guy. He had lots of friends and lots of family. He loved life and loved his country. He was sporty, he liked fishing and camping and singing, enjoying times… He was fairly quiet, fun-loving."
Bulger said his nephew didn't talk to him much about his work in Afghanistan.
"He loved his country and wanted to do his part," Bulger said.
Cpl. Bulger is survived by his wife, Rebeka, a four-year-old daughter and a two-year-old daughter who live in Edmonton, his uncle said.
"He was a family man. He loved his kids, loved his family."
The dead soldier's mother, Kathy, lives in Buckhorn and he had a sister, Jessica, and two brothers, Christopher and Sheldon, his uncle said.
Bulger was born in Toronto but spent most of his life in Buckhorn, near Peterborough. He was based in Edmonton with 3rd Battalion, Princess Patricia's Canadian Light Infantry.