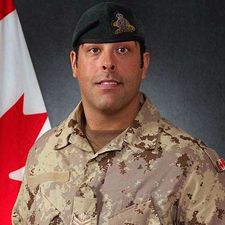 Master Cpl. Charles-Philippe Michaud, 28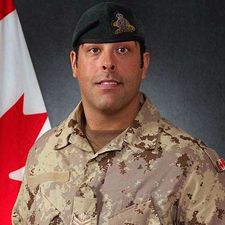 Master Cpl. Charles-Philippe Michaud was wounded in Afghanistan last month has died of his wounds in a Quebec City hospital.
Master Cpl. Charles-Philippe Michaud was injured on June 23 when an improvised explosive device detonated near his dismounted patrol in the Panjwaii district, southwest of Kandahar city.
He was evacuated by helicopter to the coalition medical facility at Kandahar Airfield and then moved to the Landstuhl Regional Medical Centre in Germany.
He arrived in Quebec City on June 28 and succumbed to his injuries on Saturday afternoon. A military spokesman said he never regained consciousness.
Michaud, 28, is survived by his wife, parents, and brother.
He was serving with the 2nd Battalion of the Royal 22nd Regiment (also known as the Van Doos), based at CFB Valcartier, near Quebec City. He was on his second tour of duty in Afghanistan.