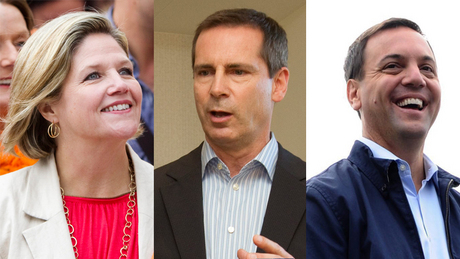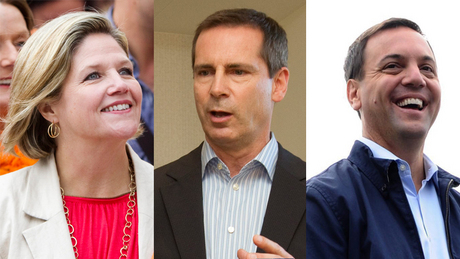 It is the last day for the politicians of Ontario to urge people for votes and convince the masses to be on their side before they enter the polling booth on Thursday.
Apparently, McGuinty has only three stops planned: Windsor, Strathroy and Oakville. On the other hand, Progressive Conservative Leader Tim Hudak is planning to appear at six stops between Toronto and Brantford. Outshining both counterparts, New Democratic Party Leader Andrea Horwath has a determined eight-stop schedule including Toronto, Kitchener, Guelph and Niagara Falls.
According to the Ipsos Reid survey, Liberals have 41 per cent backing from the total number of electors while the Progressive Conservatives have 31 per cent backing. However, NDP is backed by merely 25 per cent while the Green Party lingers behind at three per cent.
Tim Hudak says he has no plans of limiting access or altering the funds to abortion if his party were to form a government after Thursday's vote.
In Ottawa, Hudak said: "The answer is no. As premier, I'm not reopening this issue. I consider the matter settled."
On the other hand, McGuinty says: "There is tremendous uncertainty to be found in the global economy. As we turn and face that challenge, it's pretty important to have someone at the tiller who brings a strong, steady measured hand."
Article viewed on: Oye! Times at www.oyetimes.com