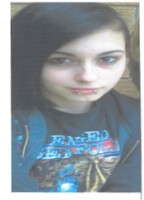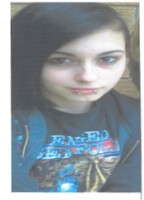 On Monday, October 10, 2011 at around 6:30pm Sarah McNally, a 16 year old female, went missing from her family home on the Hamilton Mountain. Sarah is described as a white female, 5 ' 3" tall, thin build, 90 pounds, black hair with shaved sides and Mohawk style haircut, brown eyes. She was last seen wearing a dark sweat shirt, black pants with a red design, and black and white checkered running shoes. Police have concerns for Sarah's well-being.
The Hamilton Police Service is appealing to the public for their assistance with any information that may assist in locating Sarah McNally.
Update: Sarah McNally. Located in the Hamilton downtown area unharmed.