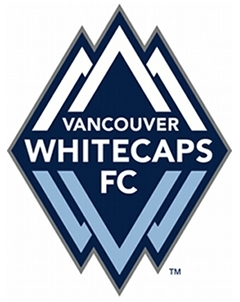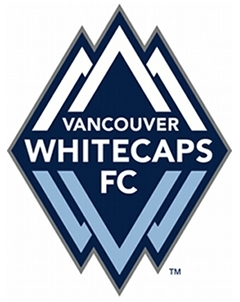 In their third Major League Soccer match on Bell Pitch at BC Place, Vancouver Whitecaps FC (6W-16L-10D) defeated Eastern Conference side D.C. United (9W-11L-11D) 2-1 on Wednesday evening.
Goals by Camilo and Long Tan earned Whitecaps FC back-to-back victories for the first time in their inaugural MLS season. The win also took Whitecaps FC off the bottom of the overall MLS standings, as they leapfrogged New England Revolution to move up one place. Though Brandon McDonald pulled a goal back for United in the second half, playoff chasers D.C. United were unable to overturn the scoreline in their final away match of the season, as the visitors saw their MLS winless streak extend to three games.
Having struck early in both halves of this midweek clash, Whitecaps FC weathered a United reply and pressure to claim another confidence-boosting home win before their final two matches of 2011. As for United, the task of making up a five-point deficit in the wild card race for this year's MLS postseason became more of a challenge following defeat in their maiden trip to Canada's west coast.
"You want to finish the season proud of something and we have put together two results and performances that feel like you are competing. The little things I have asked of the guys, they are doing," Whitecaps FC head coach Tom Soehn said after defeating his old club. "As the season concludes, you want to carry something into games and know that you can win matches, especially in our building because we want this stadium to be a fortress."
Having been pleased with his side's effort versus Real Salt Lake last Thursday, Soehn opted to go with an unchanged line-up for their final midweek encounter of the season, with Designated Player Eric Hassli back in the 18-man game roster after serving a one-match suspension for yellow card accumulation. Soehn's former club United, meanwhile, opted to rest versatile attacker Dwayne De Rosario on Wednesday. The Canadian international did not make the trip to Vancouver after playing in Canada's 2014 FIFA World Cup qualifier versus Puerto Rico in Toronto on Tuesday night. With three home games left in D.C.'s regular season, United head coach Ben Olsen decided that De Rosario would not appear against the 'Caps in Vancouver for a third time this season.
With the BC Place roof open on a cool autumn evening in downtown Vancouver, a crowd of 17,288 witnessed some more club history, as the 'Caps took a second maximum points haul for the first time since becoming an MLS outfit, with Vancouver avenging a four-goal defeat to United in Washington, D.C., back in August.
Having shown faith in the same line-up that earned victory over RSL, Soehn was rewarded for picking the same XI with the club's second fastest goal of the season. It took just 42 seconds for Whitecaps FC's leading goalscorer Camilo to put the home side into the lead, as he redirected home an exquisite cross from left-sided midfielder Jordan Harvey at the far post for his 12th goal of the season.
The goal seemed to unsettle United, as the visitors struggled to get into the match. Blake Brettschneider and Perry Kitchen had efforts sail high and over the 'Caps crossbar, while United defender Marc Burch was well off-target with an indirect free kick strike.
As for the Blue and White, their surging confidence was evident in the tempo of their passing and efforts to lead Camilo and Tan in on the break. Once again, it was the in-form Brazilian that created another good chance on 36 minutes, as Camilo bounced a shot into the chest of United's young goalkeeper Bill Hamid before the danger was cleared and the halftime whistle was blown, with the 'Caps leading by a single goal.
If the game's start was not exciting enough, Whitecaps FC tried to match those soccer fireworks by creating the match winner seconds after the restart. With supply coming again from the left flank, Alain Rochat's cross to the far post found Tan. The Chinese striker's goal-bound header deflected off of United defender Daniel Woolard before hitting the underside of the D.C. crossbar and bouncing in to make it 2-0 to the home side. 'Caps fans showed their delight in seeing Tan become the first Chinese-born player to score in MLS. He received further praise from the crowd on the hour mark when Hassli came on in his place.
Now facing a two-goal deficit, United showed some urgency with chances from Burch and Brettschneider. On 54 minutes, Olsen brought on Santino Quaranta for Austin Da Luz, and the move orchestrated United's consolation goal from the substitutes' free kick three minutes later. Quaranta curled his set-piece into the Whitecaps FC box, where McDonald headed home his second goal of the season to make it 2-1. It was D.C.'s only shot on target in 18 efforts during the match.
United's goal made for an interesting finish to the game, with chances created at both ends. Khalfan and Hassli had chances for the 'Caps, while Harvey headed Camilo's corner wide of the target on 69 minutes. As for an increasingly desperate-looking D.C., Burch and Quaranta had chances that came to nothing in the final quarter of an hour.
Four minutes of time added on were played before the final whistle from match referee Hilario Grajeda confirmed another home victory for Whitecaps FC, with supporters sure to look forward to the season finale against Colorado Rapids on Bell Pitch at BC Place in ten days' time. The 'Caps will now have a short turnaround and prepare for their final away game of 2011, as they travel to Frisco, Texas, to take on Western Conference rivals FC Dallas on Saturday night. United, meanwhile, continue their quest to reach the MLS Cup Playoffs with a crucial home encounter versus Eastern Conference rivals Chicago Fire on Saturday.
Scoring Summary:
1′ – VAN – Camilo (Jordan Harvey, Nizar Khalfan)
46′ – VAN – Long Tan (Alain Rochat, Jordan Harvey)
57′ – DCU – Brandon McDonald (Santino Quaranta)
Match Stats:
Shots: Vancouver 10 – D.C. United 18
Shots on Goal: Vancouver 5 – D.C. United 1
Saves: Vancouver 0 – D.C. United 3
Fouls: Vancouver 11 – D.C. United 8
Offsides: Vancouver 2 – D.C. United 5
Corners: Vancouver 2 – D.C. United 3
Cautions:
15′ – DC – Perry Kitchen
24′ – VAN – Alain Rochat
38′ – DC – Marc Burch
Vancouver Whitecaps FC
1.Joe Cannon, 12.Jeb Brovsky, 6.Jay DeMerit, 19.Carlyle Mitchell (2.Michael Boxall 61′), 4.Alain Rochat; 16.Nizar Khalfan, 11.John Thorrington, 28.Gershon Koffie, 26.Jordan Harvey; 37.Camilo (22.Shea Salinas 73′), 23.Long Tan (29.Eric Hassli 59′)
Subs not used: 18.Jay Nolly, 7.Mustapha Jarju, 8.Peter Vagenas, 17.Omar Salgado
D.C. United
28.Bill Hamid; 22.Chris Korb, 21.Daniel Woolard, 2.Brandon McDonald, 4.Marc Burch; 14.Andy Najar, 20.Stephen King (9.Charlie Davies 76′), 23.Perry Kitchen, 3.Austin Da Luz (25.Santino Quaranta 54′); 10.Josh Wolff, 29.Blake Brettschenider
Subs not used: 31.Joe Willis, 6.Kurt Morsink, 11.Joseph Ngwenya, 15.Ethan White, 19.Clyde Simms<
budweiser man of the match: john thorrington.