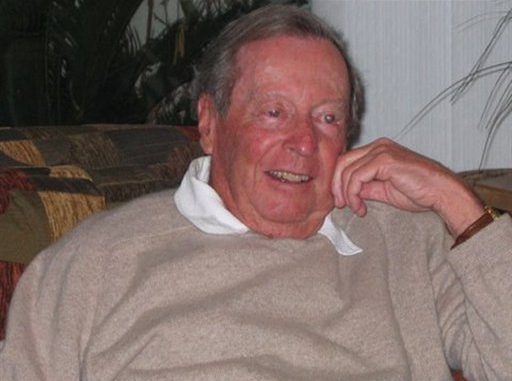 A former CBS Newsman named Robert Pierpoint, whose coverage of six presidents made him one of the longest-serving White House correspondents and whose reports from the front lines in Korea were among the first for television to focus on the individual soldier, died Saturday after complications related to hip surgery. He was 86 and lived in Santa Barbara, California
Pierpoint worked in Washington when the biggest stories of the day were making history in the nation's capital. He covered Watergate, the Pentagon Papers and the resignation of Richard Nixon.
"Bob was one of the best of the best," his colleague Bob Schieffer said today.
Pierpoint won two Emmy Awards, and also earned the Drew Pearson Foundation Award for Investigative Reporting.
He made history early in his 40-year career at CBS News when one of his reports from Korea was featured on the first "See it Now" broadcast on Nov. 18, 1951. Pierpoint's report was among the very first on television to focus on the soldier in a more personal style, as opposed to the newsreel film style that featured battles and materiel over the story of the individual trooper.
Pierpoint also appeared on that program's famous "Christmas in Korea" edition on Dec. 29, 1953, playing a lead role in interviewing U.S. troops and covering the story of Ethiopian soldiers involved in the war.
We at Oye! Times would like to convey heartfelt condolences to Robert Pierpoint's family.
Article Viewed on Oye! Times @ www.oyetimes.com