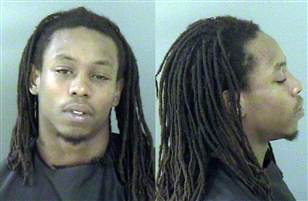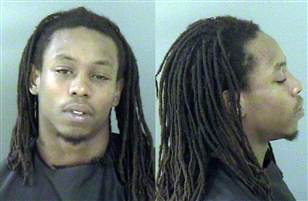 We would like to bring to attention that Police are searching for two "very dangerous" inmates of a Florida prison who escaped early Monday morning.
After a routine headcount just before 5 a.m. in the morning, Police officials realized that Rondell Reed and Leviticus Taylor were missing from their shared cell
The prison immediately went into lockdown and officials later found the inmates' red prison jumpsuits during a search of the jail.
Police believe the pair escaped through the back of their cell into a maintenance hallway.
Indian River County Sheriff's Office spokesman Jeff Luther said "They likely had some type of rod that they used to break the locks off the secured doors in the hallway, they then climbed over the fences around the prison that are topped with razor wire."
According to Luther, Police suspect that the men had outside help with their escape and are considered "very dangerous," although it is not known if they are armed.
Reed, aged 52, is 5-foot-7 and has gray hair. He was being held at the prison on first degree murder and other charges.
Taylor, aged 25, has closely cropped hair, not the dreadlocks as show in the photo. He had recently been charged with first degree murder.
Both convicts have multiple tattoos on their arms and bodies, police said. Up to $1,000 is being offered for information leading to Reed and Taylor's arrest.
Article Viewed on Oye! Times @ www.oyetimes.com