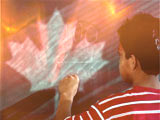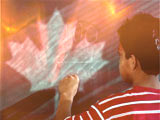 Canada needs to pool resources with First Nations to streamline the communities' education system on behalf of children who did not have equal financial support for decades – quite a few organizations allegedly informed the United Nations.
According to the authors of a shadow report submitted to the United Nations Committee on the Rights of the Child, inequality has caused the shortage of resources for indigenous students, on top of overcrowding and reduced graduation rates.
Mostly, the schools in Canada are funded by their provincial governments while the supporting the ones on First Nations is federal government's responsibility.
The executive director of the Caring Society, Cindy Blackstock said: "This inequality has persisted whether the government was running billions of dollars of surplus or when spending billions of dollars on projects so it doesn't seem to be financially motivated."
On Monday, Blackstock presented the shadow report on Parliament Hill, where she was joined by religious aid organization KAIROS, along with community members from Kitigan Zibi, near Maniwaki, Que.
"When I'm talking about urgent repairs, I'm not talking about getting a new chalkboard. I'm talking about getting rid of black mould and getting rid of snake and rat infestations," Blackstock said.
Article viewed on: Oye! Times at www.oyetimes.com