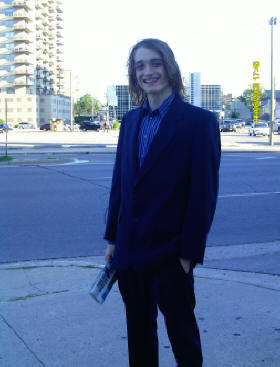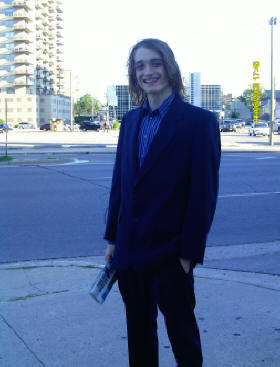 The London Police Service is requesting the public's assistance in locating 18-year-old Jordan Quinn-McKenzie.
Jordan Quinn-McKenzie was last seen on Sunday, October 23, 2011 at around 3:40 p.m. in the area of Dundas Street and Kathleen Avenue in London
Jordan Quinn-McKenzie (1993-03-26) is described as:
 Male
 Caucasian
 5'10" (178 cm)
 141 lbs (64kg)
 Slim build
 Wavy dark blond hair, shoulder length
 Possibly wearing blue jeans and a blue hooded sweatshirt and a grey T-shirt.
Jordan may use the last name of either Quinn or McKenzie on its own.
Jordan Quinn-McKenzie does not have a vehicle or cellular telephone.