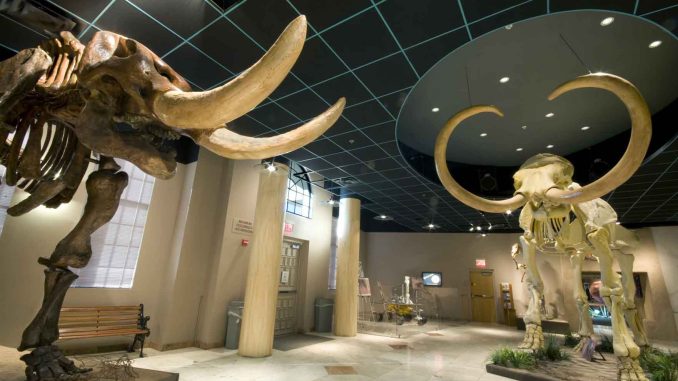 The sometimes plain, sometimes heavily decorated neckties are a symbol of the West, worn with everything from blue jeans to tuxedos.
Texas links the bolo to the romanticism of the pioneer era and suggests that anyone who wears one refuses to be bound by convention. New Mexico says they reflect the state's tri-cultural heritage — a mix of Hispanic, American Indian and Anglo influences.
In Arizona, where the bolo tie was declared the official state neckwear in 1971, an exhibit honoring the ubiquitous western neck adornment opened Saturday at the Heard Museum in Phoenix.
The braided leather cord with an ornament on a sliding clasp has decorated the necks of cowboys, politicians and runway models, reflecting the bolo tie's versatility.
"I just like it because it's a distinctive look," said Norman Sandfield, a Chicago resident who donated his collection of bolo ties to Phoenix's venerable Native arts and culture museum. "It makes me look confident. It's a conversation starter."
The exhibit, "Native American Bolo Ties: Vintage and Contemporary," showcases Native designers who have brought unique designs with traditional inspirations to the bolo. Small ornaments made with silver and a single turquoise stone have evolved into elaborate figurative pieces with numerous stones or jewels.
The bolo tie emerged as a form of men's neckwear in the 1940s but it's difficult to pinpoint its exact origin, said exhibit curator Diana Pardue, who co-wrote a book on bolos with Sandfield that accompanies the exhibit. While the authors found pictures with bolos in magazines and other publications from the 1950s and 60s, Pardue said there was little written about them.
Article viewed on Oye! Times @ www.oyetimes.com