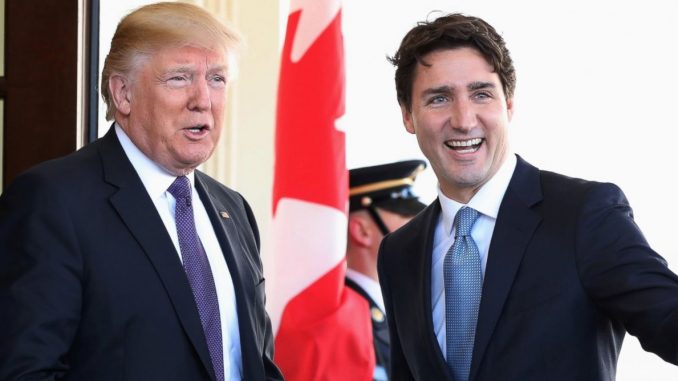 PM Justin Trudeau was welcomed by the US president, Donald Trump, as he arrived at the White House on Monday morning to discuss free trade and participate in a round table discussion with female business leaders. Mr. Trump has interestedly included his daughter Ivanka into his first-ever talks with Trudeau, as his official inauguration portrait was pulled over a glaring typo.
Mr. Trump mentioned at the start of the meeting that the "system is not working so well for entrepreneurs" — particularly for women. Whereas on the other hand, Mr Trudeau explained that having "women in business is a powerful leverage for success." In addition to her participation in the meeting, Ivanka Trump also helped in recruiting participants and set the agenda for the meeting. Ivanka's fashion and accessories line was recently dropped by a number of US retailers after her father blasted Nordstrom for treating her "unfairly".
The leaders of the two neighboring countries have evidently very different world views. PM Trudeau openly speaks in favor of free trade and supports immigration as he has already welcomed 40,000 Syrian refugees. Whereas on the other hand, Mr Trump takes a more protectionist stance on trade and vows to crack down on the inflow of migrants and refugees. Relations with the US are crucial to Canada due to numerous reasons including the fact that more than 75 per cent of Canada's exports go to the US.


Loading ...