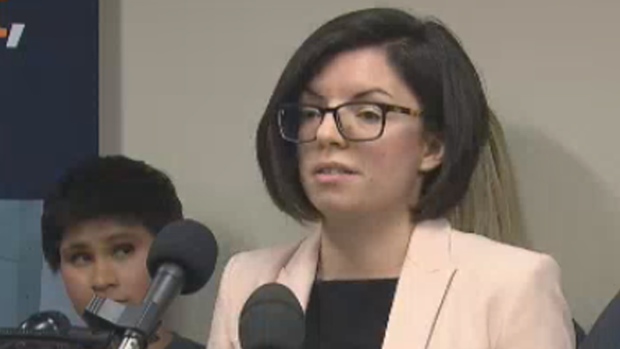 Manitoba MP Niki Ashton has announced her decision to run for leadership of the federal NDP. Speaking at her campaign launch on Tuesday morning, Ashton stressed that "I'm here because I believe that movements matter…I believe that we can make a difference." Ashton has become the fourth candidate in the race to succeed Tom Mulcair in the party's top job.
Addressing reporters at a news conference in Ottawa, 34-year-old Ashton stated that "fighting for human rights continues to be central to everything I do." She stressed that if elected as that NDP leader, she would take "bold action" to "take back our country" and address economic inequality, discrimination, racism and the dangers of climate change. She said the NDP "must challenge the power of Canadian elites" and blamed successive Conservative and Liberal policies for economic disparities across the country. "I am a proud democratic socialist. I'm a proud feminist," Ashton said.
Ashton is both the youngest MP and only female among the candidates so far, which include B.C. MP Peter Julian, Ontario MP Charlie Angus and Quebec MP Guy Caron. Meanwhile, Elections Canada also confirmed it received Ashton's registration for the leadership race on March 2. Earlier, Ashton ran for the top NDP job in 2012, but was eliminated on the first ballot after gaining only 5.8 per cent of the vote. She was first elected in the Manitoba riding of Churchill in 2008. She was re-elected in the most recent federal election.


Loading ...