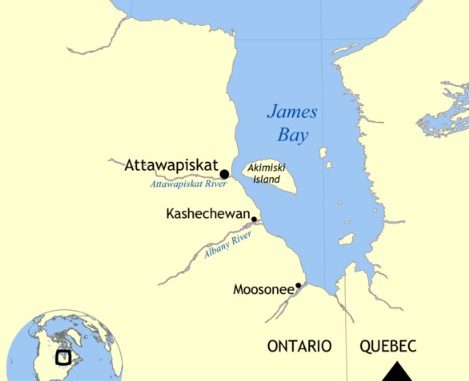 The chief of Northern Ontario, Theresa Spence informed a number of chiefs from all over Canada Tuesday that "it's time to get really aggressive with the government.
"It's always their terms, not our terms."
The citizens of Attawapiskat ousted the third-party manager after his arrival on Monday. The Federal government sent him to the community after the Red Cross went there to offer emergency assistance.
According to Ms. Spence, she has provided a sufficient amount of spending, which has been allocated in a variety of sectors including health care, education and social programs.
"It's time to tell the government to stop it," she said, "and really work with us, not to blame anybody."
Provoked by the state of affairs in Attawapiskat, the chiefs unanimously passed a resolution calling for a fundamental structural change to support all first-nations communities in crisis.
"It's been a rough journey," Ms. Spence said, telling the other chiefs that the government overlooked her frequent requests for help. "The real heroes are the people who are living in the tent frames and sheds. Their lives are at risk right now. Winter is here."
At the annual meeting of chiefs in Ottawa Tuesday, Shawn Atleo declared his firm position in the favor of the remote northern Ontario community's fight.
"There is only one struggle, there is one agenda, and one goal: to build a better life for all our people based on our rights, our identity and, in fact, our very survival," Atleo said
Article viewed on Oye! Times @ www.oyetimes.com