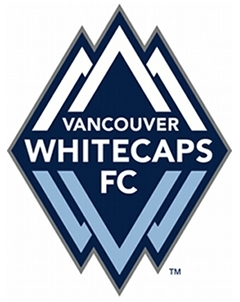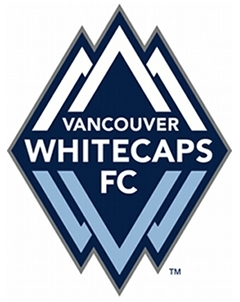 Vancouver Whitecaps FC announced today the signing of South Korean legend Young-Pyo Lee – pending his international transfer certificate. Per Major League Soccer and club policy, terms of the contract were not disclosed.
"Lee is a quality individual and leader – both on and off the pitch – that has excelled at all levels of the game and we are thrilled he will be joining our club," said Whitecaps FC head coach Martin Rennie. "He has played midfield, as well as fullback during his distinguished career and the addition of Lee as a right back to our side will help strengthen our defensive backline."
A former Republic of Korea (South Korea) international, Lee sits third on his country's all-time international appearance list after earning 127 caps between June 1999 and January 2011. This included appearances in three FIFA World Cup tournaments (2002, 2006, and 2010), with Lee playing a prominent role in the Taeguk Warriors' memorable run to the semifinals of the 2002 World Cup, which they co-hosted with Far East rivals Japan.
The native of Hongcheon-gun, South Korea, also appeared in the 2001 FIFA Confederations Cup in his home country and three Asian Football Confederation (AFC) Asian Cup tournaments (2000, 2004, and 2011). Lee's international appearances also include two matches against Canada in the 2000 and 2002 CONCACAF Gold Cup when South Korea participated in the tournament as a guest nation. As a member of South Korea's U-23 Olympic squad, the defender appeared at the 2000 Sydney Olympics.

"I am very thankful for my experiences as a professional soccer player in Asia and Europe and now I look forward to this new opportunity in Vancouver," said Lee. "Soccer in North America is growing and Major League Soccer has become a highly-respected league in the world game. I am excited to begin this new chapter of my career with Whitecaps FC and to make Vancouver my new home."

At club level, Lee has enjoyed a long and successful career in both Asia and Europe, having started his professional career with Anyang LG Cheetahs (now FC Seoul) in South Korea's Professional Football League (K-League). He led the club to a K-League title in 2000 and the Korean Super Cup title in 2001. In total, the fullback scored three goals in 97 appearances with Anyang LG Cheetahs.

Following the 2002 FIFA World Cup, Lee made the move to Europe when he re-united with former South Korean national team head coach Guus Hiddink at Dutch giants PSV Eindhoven. During his time in the Netherlands, the defender helped PSV to two Dutch Eredivisie titles and an eighth Dutch Cup title (2004-05). It was also in the 2004-05 season that YP Lee and PSV reached the semifinals of the UEFA Champions League. In just over three seasons with PSV, Lee made a total of 109 appearances and scored one goal.

In the summer of 2005, Lee moved to the English Premier League when he joined Whitecaps FC CEO Paul Barber's former club Tottenham Hotspur FC. In three seasons with the North London outfit, the defender made a total of 93 appearances, with Spurs winning their fourth English League Cup title during his final season with the club (2007-08). In the summer of 2008, the fullback joined German Bundesliga giants Borussia Dortmund, where he made 22 appearances during the 2008-09 campaign.

In the summer of 2009, the 34-year-old moved to the Middle East when he joined Saudi Arabian giants Al-Hilal. He had two successful seasons with the Riyadh-based outfit, as Al-Hilal won two consecutive Saudi Professional League and Saudi Crown Prince Cup titles. Lee also appeared for Al-Hilal in the Asian Football Confederation (AFC) Champions League (2009-10 and 2010-11). Lee made 64 appearances and scored one goal with Al-Hilal.

Young-Pyo Lee
Position: Defender
Height: 5-09
Weight: 150
Born: April 23, 1977, in Hongcheon-gun, Korea Republic
Hometown: Hongcheon-gun, Korea Republic
Last Club: Al-Hilal (Saudi Professional League)
Citizenship: Korea Republic
How Acquired: Free agent signing by Whitecaps FC on December 1, 2011