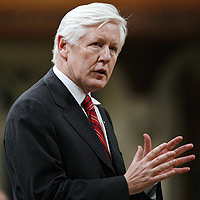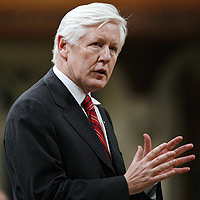 Apparently, Gov. Gen. David Johnston is somehow knotted with the partisan fight of Canadian Wheat Board. Interim Liberal leader Bob Rae has advised Johnston to refuse to give royal assent to a bill that would cease the wheat board's monopoly on marketing western grain.
Canada's federal government is rushing Bill C-18 through the Senate, notwithstanding a Federal Court verdict last week which concluded the government is overlooking the rule of law.
According to the court, the government should have taken a vote from farmers, as obligated by the Canadian Wheat Board Act, before going on with plans to cart off the marketing body's monopoly.
Rae wrote a letter to Johnston, asking the Governor General to withhold royal assent until the legality of C-18 is sorted out.
"As Canadians clearly cannot count on this Conservative government to do the fair and lawful thing and not proceed with this legislation, we hope that the Governor General will use his discretion and prevent this illegal bill from becoming law," Rae said Monday, explaining his appeal to Johnston.
He added: "Given this (court) condemnation of the government's attempt to unilaterally dismantle the Canadian Wheat Board, and given their decision to appeal, it would be inappropriate to proceed with the legislation until those matters have been exhausted before the courts."
Article viewed on Oye! Times @ www.oyetimes.com