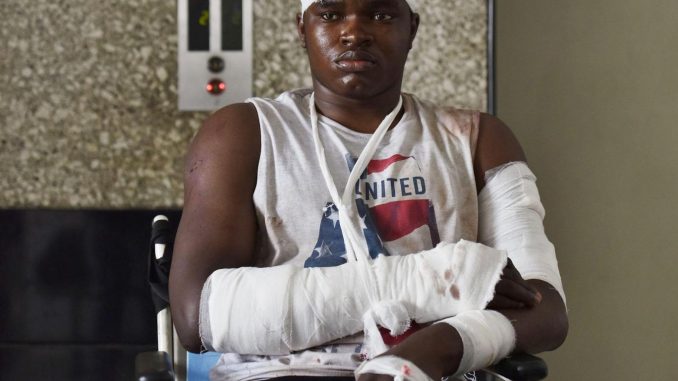 Nigerian news sources have confirmed that their government summoned Indian Envoy and called for an immediate prosecution in the incident after African students were harassed by a charged mob in Noida, near New Delhi, on Wednesday. The Permanent Secretary, Ministry of Foreign Affairs in Nigerian Ambassador, Olushola Enikanolaiye raised the issue with the Indian High Commissioner to Nigeria, Ambassador Nagabushana Reddy, on Thursday.
According to the Nigerian media, Enikanolaiye mentioned that the prosecution of culprits was necessary to serve as a deterrent to others and to forestall future occurrences. It was mentioned that Enikanolaiye stated that "it is therefore, a concern to us that Nigerian students in that place were harassed, beaten up and many of them were seriously injured." He was quoted as saying that "we think this should not have happened considering the excellent relationship between two of us — the two countries have things in common and have been great friends."
The Nigerian government reminded the Indian Ambassador that the attack was not first of its kind. Enikanolaiye pointed out to the Indian Ambassador that "we want to see diligent prosecution so that it would serve as a deterrent to those who think they can take laws into their hands and harass students who are going about their studies." Meanwhile, the Indian External Affairs Minister, Sushma Swaraj, has assured in a promise to the Parliament that serious action would be taken against those involved in the attack on Nigerian students.


Loading ...