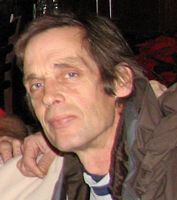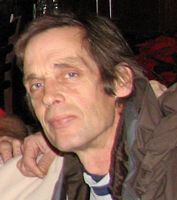 The Vancouver Police are requesting the public's assistance to help find a 54 year old Vancouver man who has been missing since Friday, February 10th.
On Monday, February 13th, the Vancouver Police were called to investigate the uncharacteristic disappearance of Stephen Bruce Marshall. He was last seen at about 8 p.m. on Friday, February 10th, but family believe they heard him leave his residence in the 3800 block Point Grey Road in the early morning of Saturday, February 11th.
Stephen Marshall is white, 5'11" tall, and 145 lbs., with a thin build. He has deeply set blue eyes which give him a gaunt appearance, brown hair, and a missing front tooth. It's believed that Stephen was wearing blue jeans and a black jacket. He regularly carries a small dark-coloured backpack with him and may have left with a light blue sleeping bag, a multi-coloured quilt, and a camping mat.
While it's unknown where Stephen went, he is a regular user of public transit and is known to frequent both the UBC area and west end of Vancouver. Area searches by police around his home, as well as checks of public transit, other Metro Vancouver police agencies, taxi companies, and hospitals continue to fail to turn up any sign of Stephen Marshall.