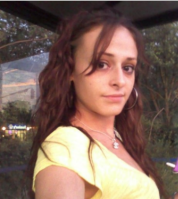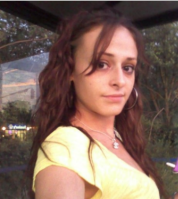 The London Police are requesting the public's assistance in locating 24-year-old Vanessa Fotheringham. Vanessa Fotheringham was last seen on Thursday, February 16, 2012, in the City of London.
Vanessa Fotheringham (1987-7-15) is described as:
– Female white
– 5'3″ (160 cm)
– 110 lbs (50kg)
– long brown hair
– brown eyes
Police and family are concerned for Fotheringham's welfare.

Update: Vanessa Fotheringham may have been the occupant of a gray, 2002 Saturn Vue; with black steel rims with no hubcaps (the vehicle is similar to the attached photograph).
The vehicle may have been driven on Dundas Street East, the area of Wharncliffe Road North and Oxford Street West, elsewhere in the City of London or outskirts on the evening of February 16 or early morning hours of February 17, 2012.
The London Police Service is interested in speaking to anyone who saw Fotheringham and/or a similar vehicle to the one pictured during that time.