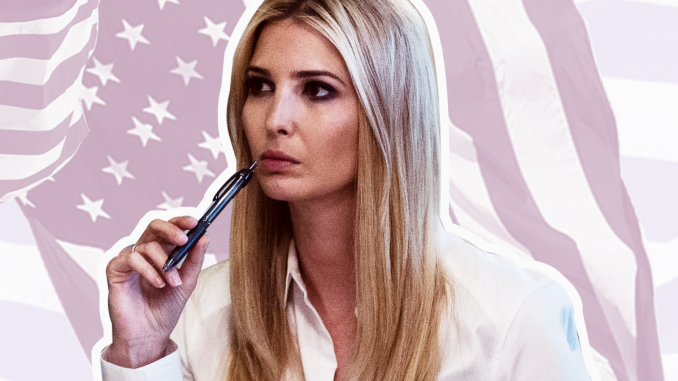 Ivanka's schedule has not been made public, so each week, we will do our best to cover the public events and forums she attends, the meetings she has with lawmakers and government officials, and her social media presence.
Monday, December 31
• Ivanka posted a happy birthday wish to her brother Eric with a very '90s #tbt photo.
Happy birthday to my big brother @DonaldJTrumpJr!
I love you very much. pic.twitter.com/SWC0JNvimc
— Ivanka Trump (@IvankaTrump) December 31, 2018
• Ivanka tweeted a happy New Year's message: "LOVE + HAPPINESS to ALL in 2019!"
Tuesday, January 1
• Back to work. Ivanka is preparing to launch a global women's economic development initiative in 2019, according to USA Today. The launch was planned for next week but has been postponed amid government shutdown uncertainty, the White House said on Monday. The project is reportedly backed by the State Department and the National Security Council and will include input by both government agencies and the private sector.
"I look forward to continuing to work with the interagency and members of Congress on both sides of the aisle to advance women's access to vocational training, fuel female entrepreneurship, and lift legal and social barriers that restrict our full and free economic participation," the first daughter and senior White House adviser said in a statement to The Associated Press. Ivanka has made previous efforts in this area, including advocating for the Women's Entrepreneurship & Economic Empowerment Act, which has passed Congress.
Click HERE to read more from Refinery29


Loading ...