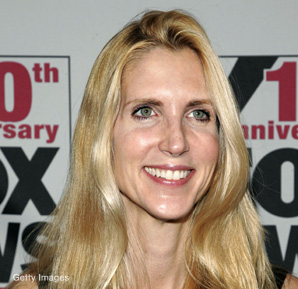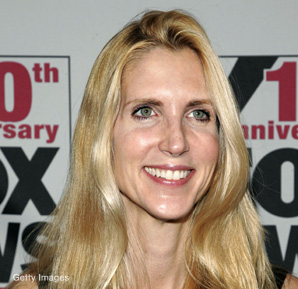 Organizers pulled the plug on, American right-wing commentator, Ann Coulter's talk scheduled to take place tonight at the University of Ottawa.
The speech was cancelled due to security concerns after thousands of people were reportedly protesting outside the venue.
The Ottawa Sun reported students were lined up for hours to hear Coulter.
The crowd was chanting "We want Ann" after it was announced the event was cancelled at 8:15 p.m., thirty minutes after the talk was scheduled to begin.
Coulter was at the university for the second stop of her Canadian speaking tour, to dish on political correctness, media bias and freedom of speech.
The university's student federation vehemently opposed Coulter's appearance, banning posters advertising the talk from the university centre building.
The school's provost had warned her of Canada's tradition of "restraint, respect and consideration", however it sparked an angry backlash from Coulter herself.
The event followed her visit, Monday, to London, where little of her speech touched on Canadian issues.
Instead, she used the venue to verbally attacked gay rights activists, the mainstream media and the Obama administration.