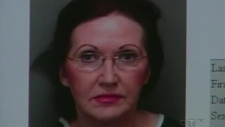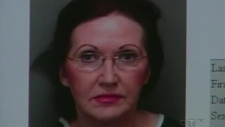 The woman internationally recognized as the Internet Black Widow is planned to appear in Sydney's provincial court today. Police reports that she has been charged with various crimes, including an attempted murder of her husband using a harmful material when her husband was ill. The women actually named Melissa Ann Weeks, and also known as Melissa Friedrich and Melissa Stewart, has already been convicted of numerous crimes in the past.

Cape Breton's police stated that 77-year-old woman's shady past is the primary reason that she has been charged again. These charges are now indicted after a 75-year-old New Glasgow resident arrived in the North Sydney General Hospital being ill. Police was summoned on Sunday morning as the doctors suspected abnormality in the man's illness. Cape Breton Regional Police Staff, Sgt. Mike Kennedy, stated that "It was learned that his wife of two weeks, a 77-year-old lady who is known to police, had given a story that didn't seem to add up to the injuries that the 75-year-old male was suffering."

Weeks have already been convicted of forgery and manslaughter in the past. The warrant for her arrest was released on Monday, while the local police made the arrest at a senior's complex outside New Glasgow. Weeks has now been brought to Cape Breton Regional Police headquarters in Sydney for detailed investigations, while she also gets charged for attempted murder of her current husband. Police also declared that she has once been treated and released from hospital already.