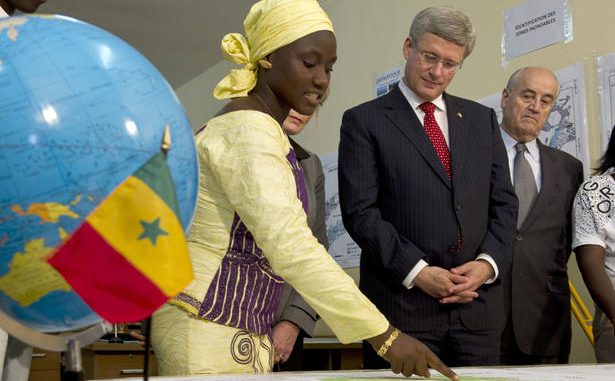 Prime Minister Stephen Harper has promised $20 million worth of Canadian aid for helping the famine-stricken Africans from Sahel belt. The announcement was made during Harper's visit to a United Nations centre in the Senegalese capital of Dakar on Thursday. The aid will be provided over a period of three years and utilized to improve the food distribution and farmland rehabilitation of the area.

On his first full day of his tour to Africa, Mr. Harper stated that "across the Sahel region of Africa, there are many problems, including millions of men, women and children who are suffering because they do not have enough to eat." He mentioned that "I know I speak for all Canadians when I tell you we will not abandon you. The challenges we're talking about today go well beyond the food shortage, but obviously for many people this is the most critical challenge."

Mr. Harper is visiting Senegal while he is on his way to the Democratic Republic of the Congo on Friday for the summit of la Francophonie scheduled to commence on this weekend. He will be accompanied by Quebec Premier Pauline Marois and New Brunswick Premier David Alward. Mr. Harper is anticipated to take part in a roundtable conference with several business executives later on Thursday before meeting Senegalese President Macky Sall. The summit is scheduled to end on Sunday, while Mr. Harper's return to Ottawa is expected on Monday morning.