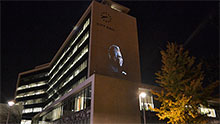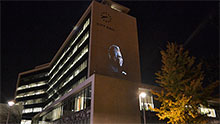 The funeral services of Lincoln Alexander, the exceptional human being who humbly broke all racial barriers in Canada by being the Ontario's lieutenant-governor, and Canada's first black Member of Parliament and Cabinet Minister, are scheduled to take place today at a rare provincial state funeral in Hamilton.

90-years-old Alexander passed away on Oct. 19, 2012. He will be honored by all his family members, hundreds of fellow countrymen and mostly the residents of the city where he spent most of his life. The special appearances at his funeral include several notable personalities including Ontario Premier Dalton McGuinty, Gov. Gen. David Johnston and provincial Lt.-Gov. David Onley. It is being called as the first state funeral in the province since 1982, i.e. when former premier John Robarts was laid to rest.

Numerous channels have disclosed to be broadcasting live coverage of the even starting from noon ET. The ceremonial proceedings are schedule to initiate sometime after 12:30 p.m. with a funeral procession beginning from Hamilton City Hall and summing up at the Hamilton Place. The funeral service are planned to be begin sometime after 2:30 p.m. Media has been informed that Rev. Allison Barrett, and Unitarian minister and wife of former McMaster University president, Peter George, will be conducting the ceremony.

The event has roughly 1,000 seats placed for public at Commonwealth Square, whereas the service will be highlight of the day. Hamilton's Police Pipe Band and All Star Jazz Band, and the Burlington Welsh Male Chorus are affirmatively planned to perform at the ceremony.