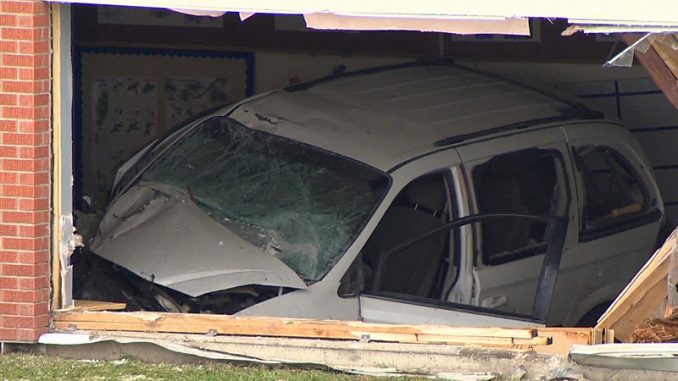 One of three most seriously injured victimized girls who were pinned down beneath the minivan during the car crash into the Grade 6 classroom has passed away. The confirmation of the news was received by the St. Paul school district superintendent, Glen Brodzia, who disclosed that police had informed him about the girl's death on Friday evening. Brodziak stated that "we're devastated. It's unfair when anyone passes away before their time. Our deepest, deepest sympathy and condolences go out to the family."

The 46-years-old Richard Edward Benson has been indicted with numerous criminal charges. He was arrested at site on Thursday and is now held in police custody as he awaits a bail hearing to take place on Monday in St. Paul. Charges levied against him include three counts of dangerous driving causing bodily harm, resisting arrest and possessing a controlled substance, marijuana. Police department is waiting to collect a pending toxicology results run on the suspect's blood sample to determine whether he was impaired at the time of accident or not.

Ralph Benson, older brother of the arrested suspect, claimed on Friday that Richard is having seizures due to a head injury which led him in a coma for a month almost a decade ago. He revealed that Richard is on constant prescription medication. Ralph appealed that his brother shall be kept in a hospital, rather than a jail cell.

The school has announced to remain closed on Friday as the St. Paul school district offer counseling services at St. Paul Regional High School.