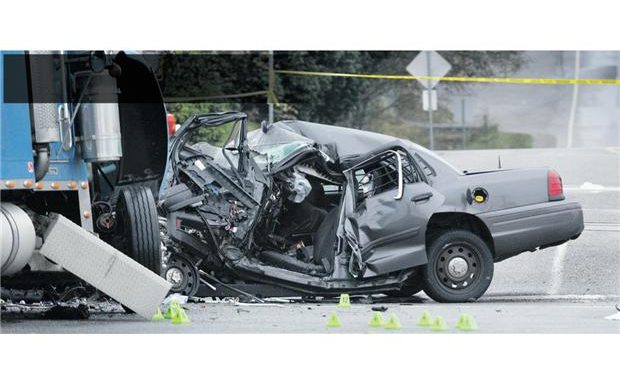 An ongoing Surrey RCMP investigation has reported that Const. Adrian Oliver did not have any sort of emergency sirens or emergency lights on when he speeded and fell victim to a dreadful head-on collision ending his life last month. The funeral of late Const. Oliver was recently attended by almost 2,000 RCMP officers along with innumerable mourners. The preliminary investigation has found out through Oliver's GPS and video data that he was searching for a recently stolen pickup truck at the time of accident.

In a news release on Friday evening the Mountie Supt. of Surrey, Bill Fordy, promised that the Criminal Collision Investigation Team of The Surrey RCMP's will carry on its attempt to "clearly establish what may have been occurring just prior to the collision." The findings of the RCMP were almost the same as the badly hurt driver of the semi-truck, who crashed into the unmarked car of 28-year-old constable.

The driver, named Harjeet Loty, narrates the same event as RCMP, alleging that Oliver entered the wrong lane without any emergency lights or sirens activated early in the morning of Nov. 13. Loty claims that he saw Oliver's car rushing towards him, in which Oliver was signaling him to make a turn, but since Loty could, not the two vehicles collided dreadfully. Oliver died at the scene of the crash, while his car was totally foiled from the front side, and Loty suffered from bruises on chest which needed eight stitches in his arm.