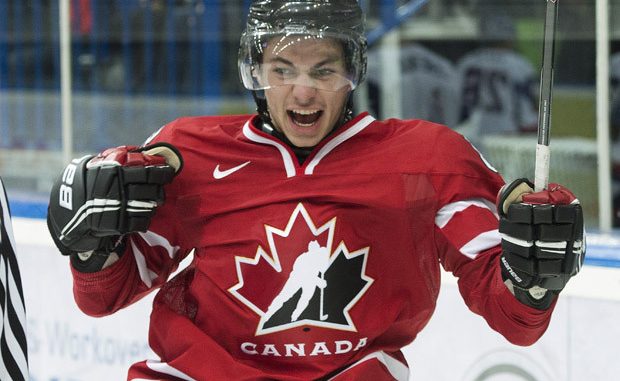 This Friday's game of UFA tournament was more like a test for the Canadian team as it prepares for the upcoming big games against the U.S. and Russia. Even though Canada lost two forwards after a penalty-marred affair at UFA Arena, our team still managed to pick up its pace after a 2-0 in the world junior hockey championships after an astonishing upside down victory of 6-3. On Friday, it was Ryan Strome bookend Canada's scoring after two goals and goaltender Malcom Subban got his second win in the preliminary round matchup.

Odds were against Canada from the beginning of the match, as only three minutes past starting time Brett Ritchie left Marko Dano unchecked in the crease and the Slovakian forward pushed a rebound over the goal line. Soon after, Canada was downed by 2-0, while losing a forward just before the first intermission as J.C. Lipon received five minutes and a game misconduct for contacting the head of Tomas Mikus behind the Slovak net.

As the second half began, Strome wristed a shot past Adam Nagy and Anthony Camara walloped defenseman Patrik Luza, who had his head down before the collision. The Slovak unfortunately fell on the floor of ice injuring the back of his head with such a hard blow which could knock him out cold. Luza had to leave on stretcher, while Camara was also sent for charging. There are also chances of Camara and Ritchie facing supplementary discipline by the IIHF.